About Us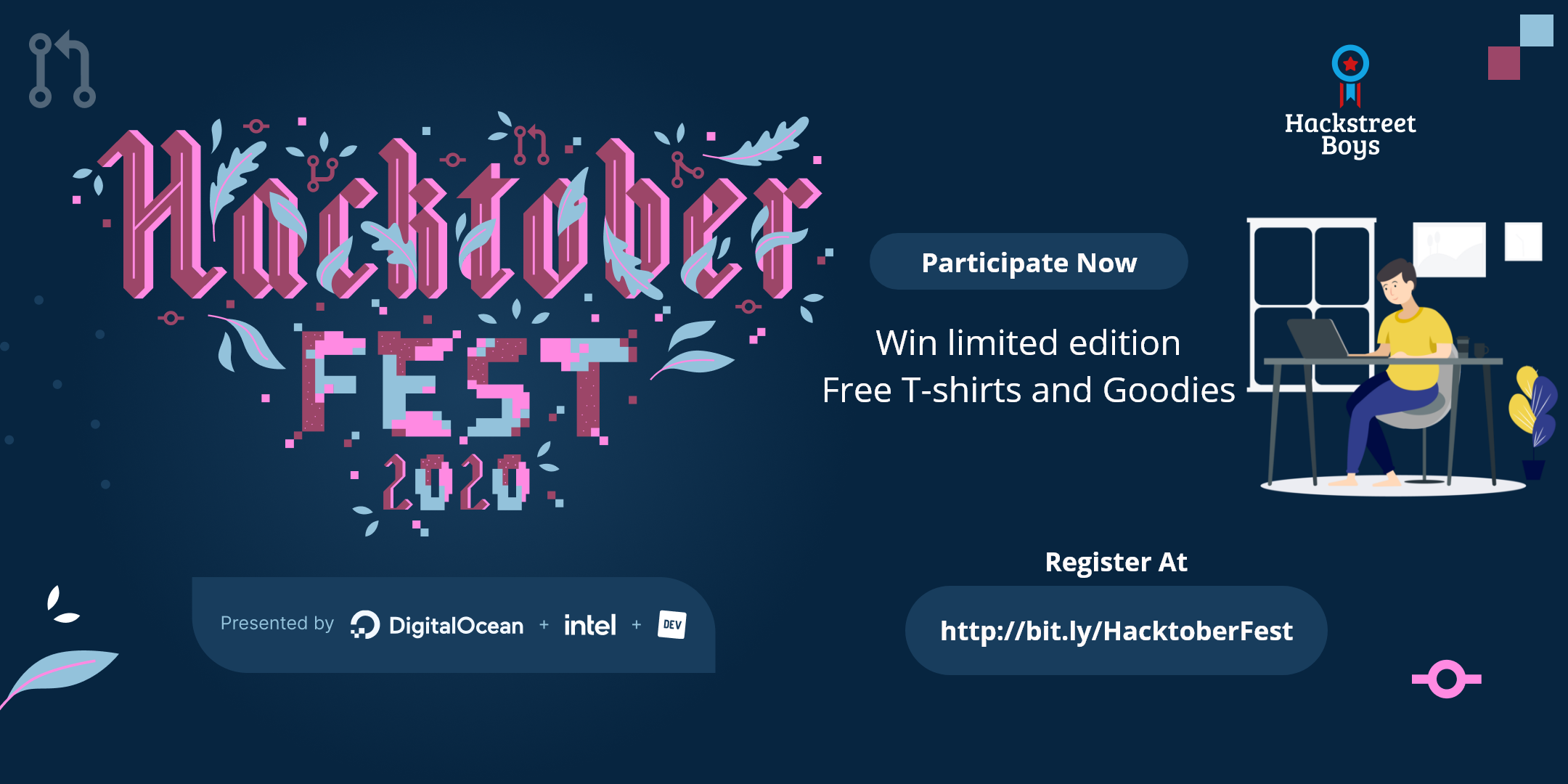 Hackstreet is platform where beginers can showcase their skills.
Hackstreet is go to project for beginners and intermediate developers to find a repository in which they can contribute and grow their developer skills. It's a platform which encourages developers to work on open source project and learn new skills.
Sharpen their skills with contributing to various open source projects and have a great learning experience.
If you're new to Open Source and are looking for some good-first-issues to begin with, or you're an experienced developer looking for collaboration with various open source organisations, or you're a research enthusiast and on a lookout for public repositories that can help you out in your publication, then this is definitely a go-to project.
OUR AMAZING TEAM
Team of enthusiastic Developer willing to help and contribute.
Global stats for Hacktoberfest 2019
61,871
CHALLENGE COMPLETIONS
359
PARTICIPATING REPOSITORIES
Frequently Asked Questions